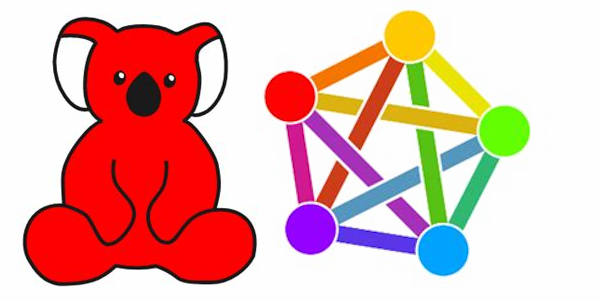 ActivityPub will include nomadic identity
I was reading a comment from Mike Macgirvin…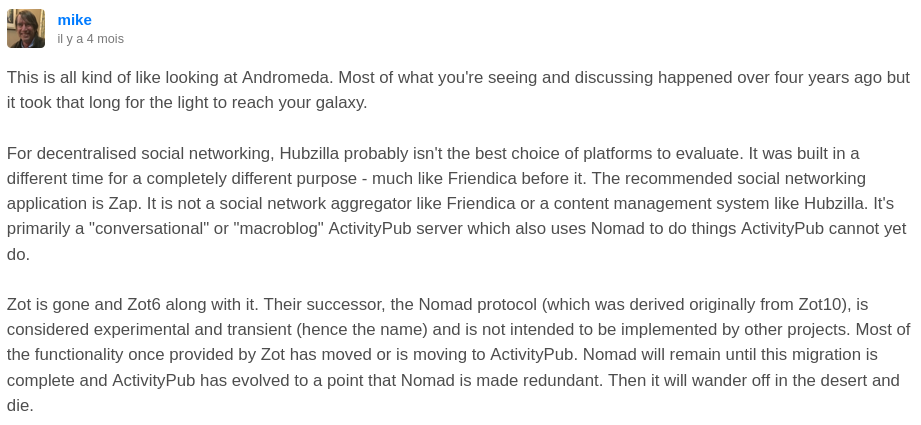 Zot is gone and Zot6 along with it. Their successor, the Nomad protocol (which was derived originally from Zot10), is considered experimental and transient (hence the name) and is not intended to be implemented by other projects. Most of the functionality once provided by Zot has moved or is moving to ActivityPub. Nomad will remain until this migration is complete and ActivityPub has evolved to a point that Nomad is made redundant. Then it will wander off in the desert and die.
How do you understand this?
First of all I must explain what is nomadic identity. Mike Macgirvin the creator of the protocol ZOT had a vision long long time ago. He realised that all our identity was catched by a domaine name. On the Fediverse your identity is similar than email. It looks like user@domain. It is a weakness.
The server can be down
Your account can be censored or deleted
The administrator can stop maintaining the instance.
Nomadic identity let you move your account to an other instance or clone it. Your identity is not your user@domain but is hidden in a unique key. Then if you move user@domain2 would be ok and all your contacts would be still yours.
He apply this idea on Hubzilla then on zap, Mistpark and other clones.
But today if you have an account on Mastodon for example. You loose all your contacts. You can follow them but they have to accept you again,
As far as I understand this remark, he is planing to include the nomadic concept in ActivityPub. That means that all plateformes of ActivityPub could be nomadic.
Just imagine you create an account on Mastodon then you clone it on Pleroma and you can use both the same way you use mail from your phone or your desktop or webmail.
This concept is not easy to understand untill we try it. Today you can try it on Hubzilla or Zap.