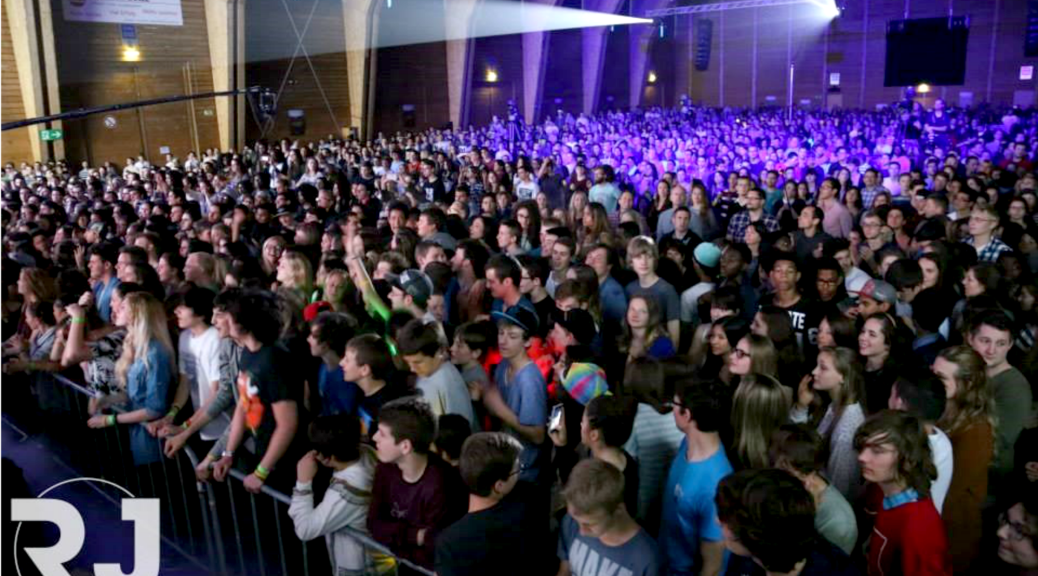 Bulle youth meeting RJ 2017
For this 25th anniversary, the Youth Meeting (RJ) had the theme Freedom .  This Friday, May 5, 2017 in Bulle in Switzerland, thousands of young people meet to celebrate and share the message of freedom.
For the first meeting that was broadcasted with youtube,  Ben Fitzgerald shared his testimonies. He is the Leader of Awakening Europe and GODfest Ministries. He spends a lot of his time traveling abroad as an Evangelist and for several years has been a Pastor at Bethel Church in Redding, California. Originally from Australia, He met Jesus in an encounter that deeply changed him late in 2002 whilst he was dealing drugs and extremely broken. Since then Ben has lived passionately about one thing, showing the world Jesus in his everyday life and taking the good news of the Kingdom to the nations. Ben loves to help people live in God's fullness of freedom and identity and has a deep conviction that the future of nations will be transformed by radical believers living free and proclaiming Jesus boldly.
« I have never sensed such an urgent call to the Harvest as in Central Europe, it's not like anywhere else in the world. Prague will be history in the making. »
-Ben Fitzgerald