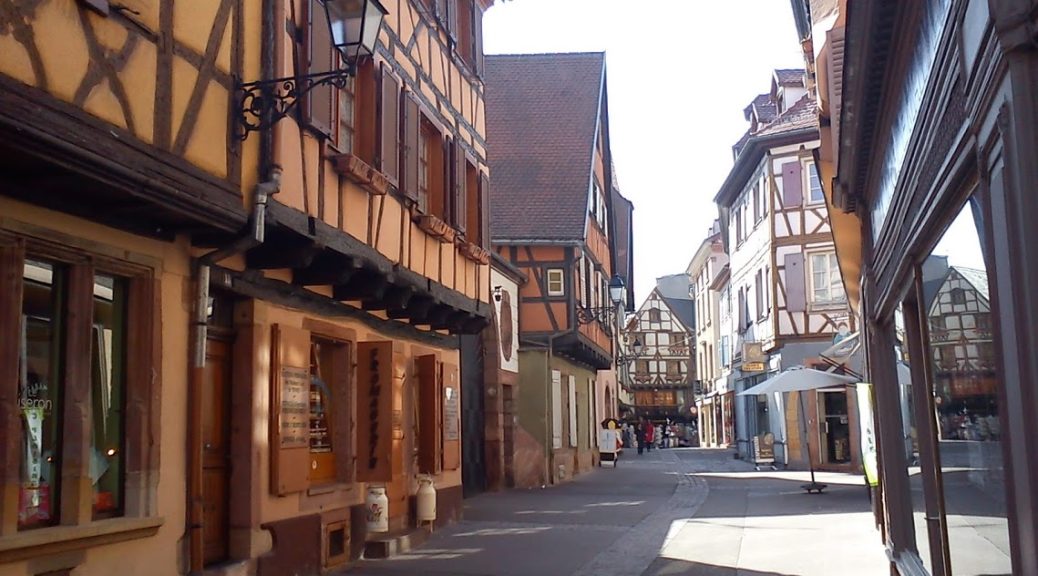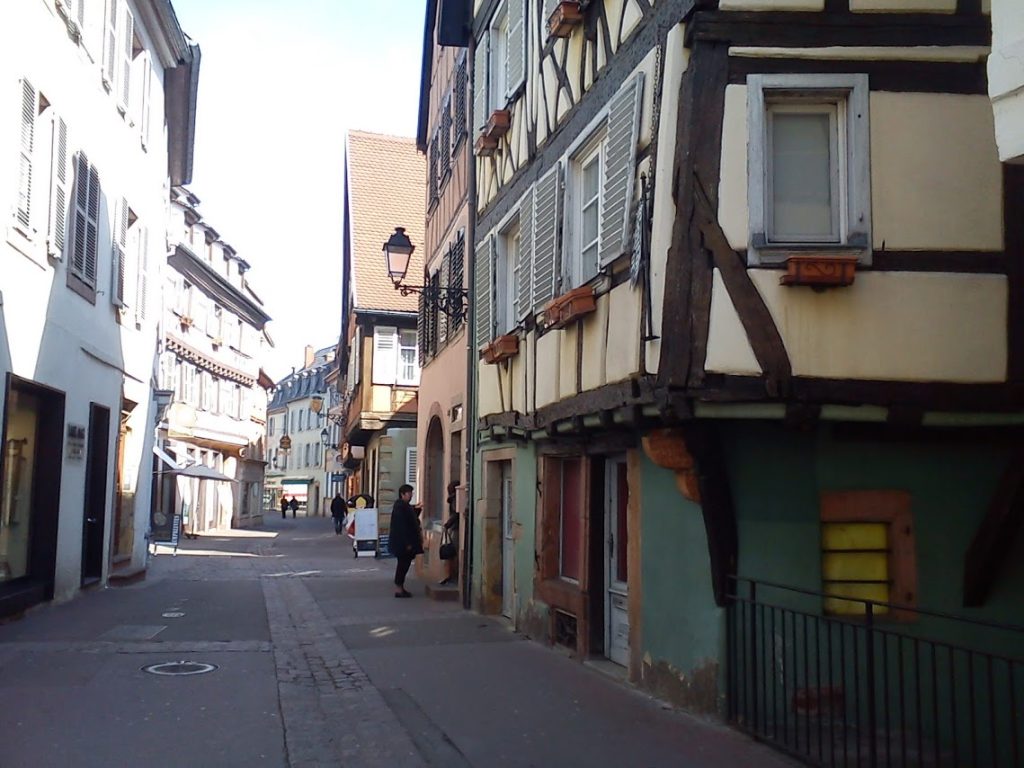 Colmar is a medieval city in the central Alsace at the east of France near Germany. It is a very touristic city. You can walk in the city center who has large zone of pedestrian street only. Traditionaly alsacian houses were white but recently they start to color them in green, dark red and flashy color.
Timber-framed houses, generally characterized by flat clay tiles and half-timbered building fronts, are found in both the cities and the countryside. Elegant bourgeois homes, their façades divided by ornamental banding, have many bay windows. Alsace, a region long accustomed to working with stone and wrought iron, also features fine examples of Romanesque, Gothic and Vaubanesque architecture. Villages typically feature a central square with a water fountain or a defensive wall and gate.
Do you know that the Statue of Liberty was offered by Bartoldy who was from Colmar to the United States ? You can see a little copy of this statue in rememberance of this gift.