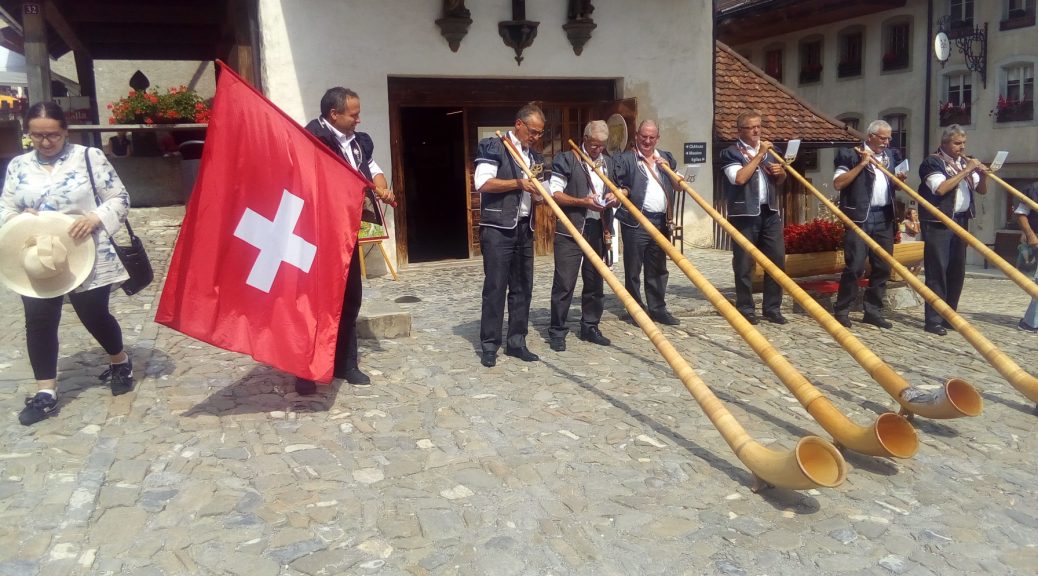 Gruyère 1st of August
Gruyère 1st of August
The first of August is the national day of Switzerland. I was at Gruyere a medieval and picturesque town. Maybe you know the cheese gruyere. It comes form that village and that region.
One event of that day is traditionaly playing Alphorn and playing with swiss flag.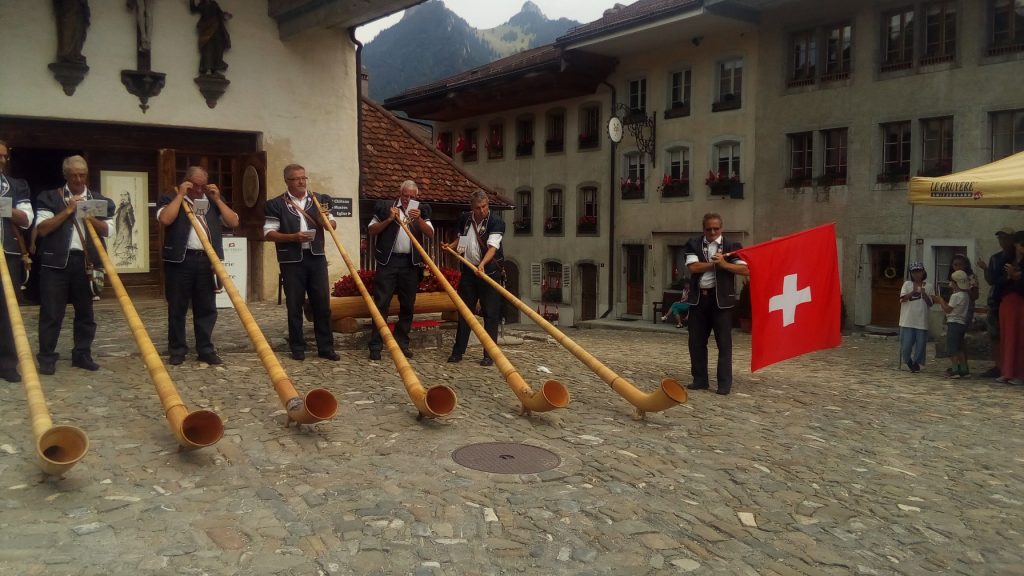 The typic food of Gruyere is meringue with cream of Gruyère. It was really good sweet. Cow eat green grass of the Alp product quality milk and cream. Such dessert cost 9.90 Fr (10 USD or 8.50 €).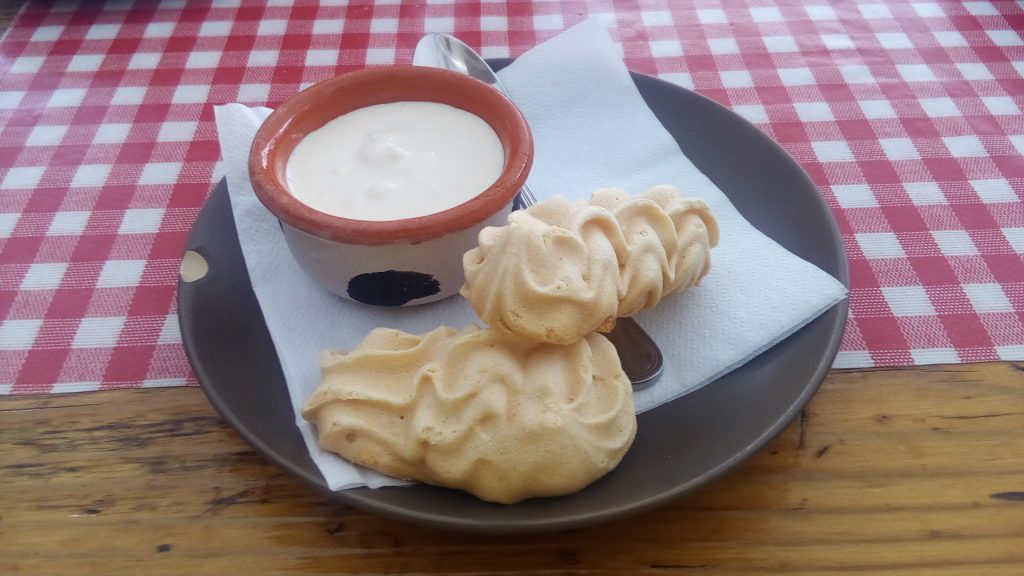 The village of Gruyere has really interesting building and architecture.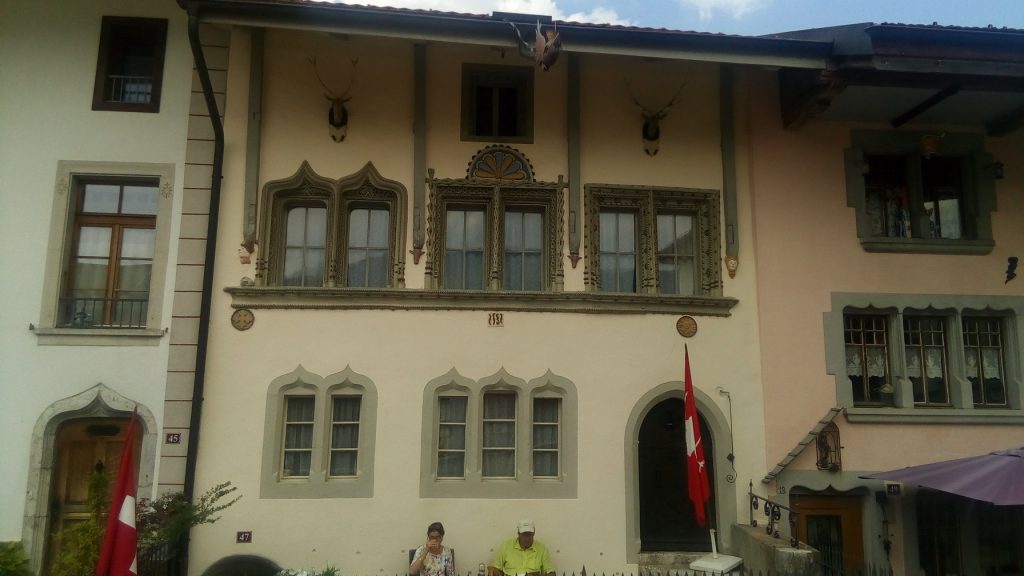 Some houses are very old. You also have a castle.