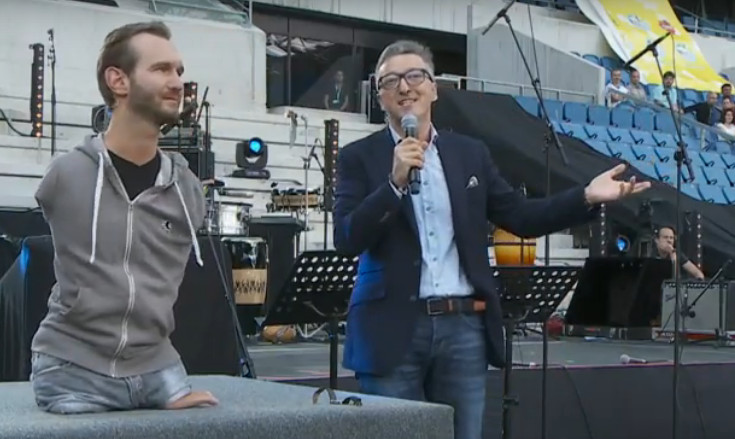 Nick Vujicic  was born in Melbourne, Australia, in 1982, from parents orginaly from Serbia He was born without some fully formed limbs. According to his autobiography, his mother refused to see him or hold him while the nurse held him in front of her, but she and her husband eventually accepted their son's condition and understood it as God's plan for their son.
He was in invited in France for celebrating 100th aniversary of the Bible House. Here is his conference in France of 14th of July
Nick Vujicic annouced during this conference that he was expected twins.
Evangelist Nick Vujicic, famous around the world for his inspirational faith-based messages despite being born without arms and legs, is releasing his first ever music album. He said « It's been a dream of mine for a long time now to be able to take my mission of spreading hope, purpose & encouragement across the globe, and combine it with my love of music & song, and now finally I am getting to do it! »
The previous day Nick Vujicic was in Switzerland. He talk with volonteers and share his project in relation with education