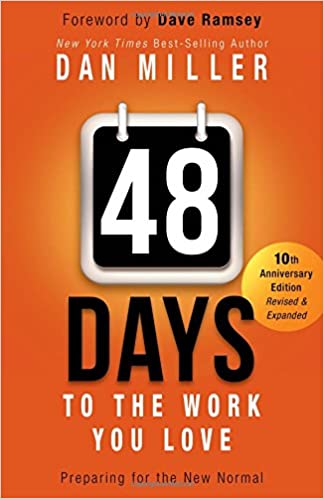 How To Find a Job You Love
How To Find a Job You Love
To find a job you love, start with identifying your:
God-given skills & abilities – what are some things that you do well. Can you teach, organize, supervise, plan, develop systems, sing, construct, etc.? If you have trouble coming up with these, ask 3 to 5 friends or family members for their input. Ask yourself why someone would hire you. What have you done to bring value to others? What makes you remarkable?
Values, dreams, and passions – to identify these, remember back to meaningful times in your growing up years. Think back to activities, times or events when you felt a great sense of happiness and personal accomplishment. Remember, this is a process of discovery.
Ask yourself these questions as well:
– What is it that you find naturally enjoyable?
– If money were not important, what would you spend your time doing?
– When do you find the time just flying by?
Your Unique Personality Style – start with listing the adjectives that best describe you. Creative, Theoretical, Studious, Analytical, Expressive, Verbal, Adventurous, Dominant, Cheerful, Playful, Solemn, Outgoing, Calm, Logical, Etc. Take a Personality Assessment is often the best way to really get a firm understanding of your own personality style, what really motivates you and what can trigger negative behavior and stress for you. Find out more about the personality assessment here.
In turn, you'll see clear patterns form that point you toward successful career decisions.
The Job Search Process
Companies are desperately looking for people who are clear on their value and are ready to join their teams. Identify 30-40 companies and send them an introduction letter and resume. This allows you to not wait for someone to have an "opening" or for that company to take the initiative to advertise a position. That's how we find the 78% of jobs that are never advertised anywhere.
But then having found those companies and sent out your introduction letters and resume – you have to be aggressive about making personal contacts. Ultimately, it comes down to a personal meeting and selling yourself effectively. No reputable company will hire you based on seeing your resume only. You have to be creative about getting in front of the decision makers – phone calls, walking in the front door, waiting in the parking lot in the early morning are all legitimate ways to make those personal contacts. You cannot sit at home and wait for a job offer to come in.
If you committed to walk in the front door of 8 businesses every day next week in your local community, I'm confident you'll get multiple job offers. No, this isn't the complete process, but it's a quick and effective way to get things moving. The first offer may not be exactly what you want, but by offer number 4 or 5 you'll have your confidence back and be able to negotiate for what you really do want.
To get the full process, get 48 Days To the Work You Love