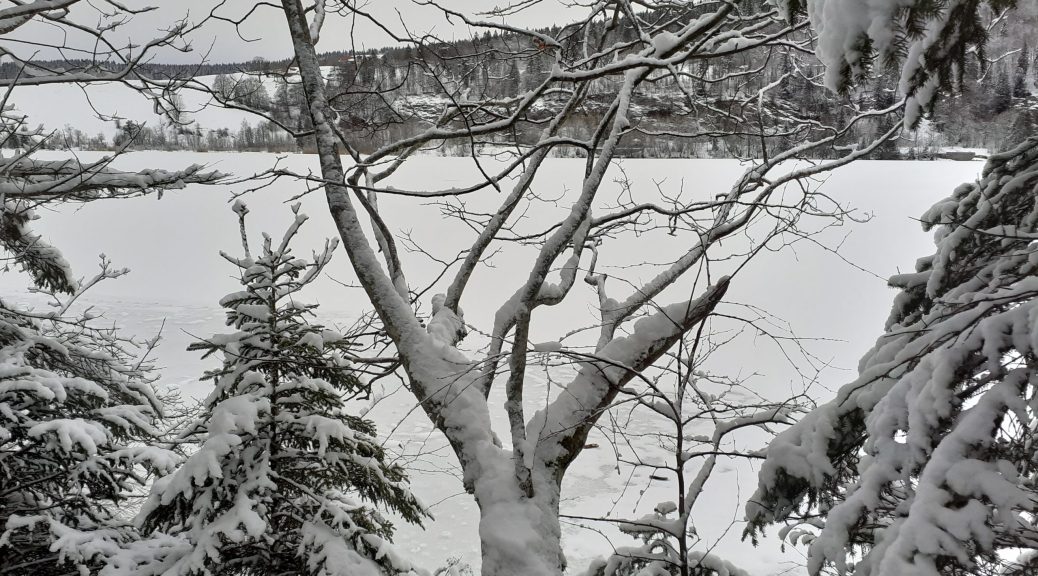 Around Lake of Brenet Switzerland
Afficher une carte plus grande
Last sunday was a nice sunny day. I wanted to walk a in the snow. Then I decided to go to Brenet Lake.
Just put your car near the Train Station of Le Pont. You have a path all around the lake. You can count 1 hour as it is 5 km. An easy and pleasant walk.
At the northern tip of Lac de Joux, a yellow sign indicates the tour of Lac Brenet. Departure from the Pont station for a 4 km loop (1 hour, no difference in altitude). The itinerary is punctuated by a dozen panels on the history of the glaciers and the region.
200 m northeast of Lac de Joux, Lac Brenet is a small jewel, with its 1.5 km length, 500 m wide. We go around in about an hour, ideal for a Sunday walk! Its small shaded beaches are also appreciated by swimmers.
Like its vast neighbor, Lac Brenet completely freezes in winter, it is forbidden to walk or skate on this lake on the contrary of Lac de Joux which allows both activities. Its ice has had various uses in the past, as shown by one of the 16th explanatory panels installed on its shores, tracing the human activities around Lac Brenet.
The famous natural ice of the Lac Brenet was in fact exploited by ice makers during sixty years. Since 1879, the horses' chariots have transported the blocks of ice to Croy station, where the large ice cubes are loaded on trains destined for the large Swiss cities, but especially for Paris. Finally, the line of railway came into being between Le Pont and Vallorbe, in order to facilitate transportation.